OPEN AIR MUSEUM DE LAKENHAL: 100 YEARS AFTER DE STIJL

01.06.2017 - 27.08.2017, Pieterkerkhof, Leiden, the Netherlands

IS-projects curated several exhibitions related to the centennial of De Stijl movement in Leiden.
De Stijl, initiated and being published from 1917 by Theo van Doesburg, Kort Galgewater 3.
The exhibitions were commissioned by Museum De Lakenhal and foundation Beelden in Leiden.
For Museum De Lakenhal we designed and curated the Openlucht Museum De Lakenhal, which was on view from the 2nd of June to August 27, Location Pieterskerkhof. This outdoor exhibition consisted of 20 wall paintings that followed the pattern of a part of Mondriaan's painting Compostition in Line, second state, from 1916-17.
This is what it looked like from up the church. Image credit: Hielco Kuipers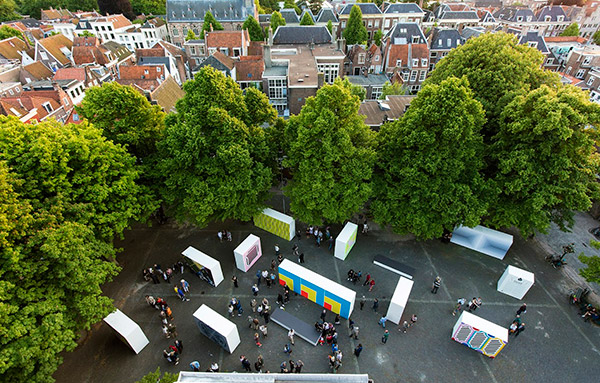 Click here to see more impressions or
here
to return to projects