10 YEARS IS-PROJECTS @ MARKTSTEEG 10
27.01.2018 - 04.02.2018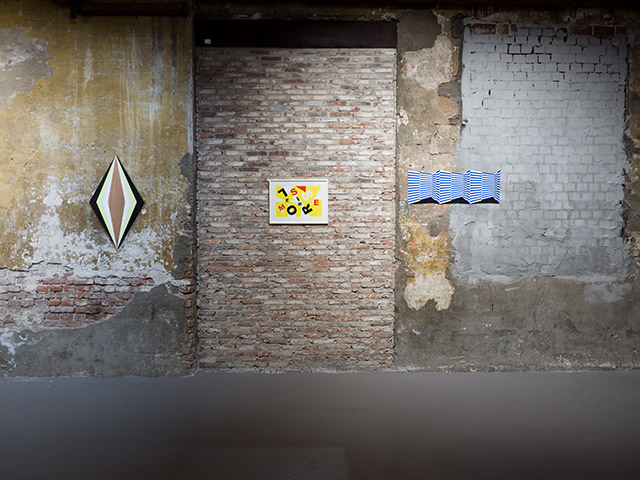 10 years IS-projects. A Bring Your Own eventat Marktsteeg 10, Leiden, the Netherlands.
The celebration happened on 27 January 2018 with the following artists:
Lyda Bekker, Marja van Bijlevelt, Pedro Boese, Richard Bottwin, Sanne Bruggink, Edgar Diehl, Iemke van Dijk, René Eicke, Jasper van der Graaf, José Heerkens, Henriëtte van 't Hoog, Roland de Jong Orlando, Gracia Khouw, Gerda Kruimer, Zora Kreuzer, Josephine Lakerveld, Guido Nieuwendijk, Tineke Porck, Albert Roskam, Marena Seeling, Tonneke Sengers, Rubins J. Spaans, Frans Vendel, Marije Vermeulen, Coen Vernooij, Jan Maarten Voskuil, Werner Windisch, Guido Winkler and Yumiko Yoneda.
The artist were invited to bring a -rather small- work of art to hang it directly on the wall.
This exhibition was on view after appointment from Mo 29/1 to Fri 2/2.
We were open on Sat 3/2 and Sun 4/2 between 1-5 pm.
Also on view was the 25/25 IS-box. A set of multiples on 25x25xm by 25 artists, originally made for IS comes to SNO. Artists included were: Justin Andrews, Linda Arts, Chris Ashley, Sanne Bruggink, Christoph Dahlhausen, Matthew Deleget, René Eicke, Billy Gruner, Brent Hallard, José Heerkens, Gilbert Hsiao, Arjan Janssen, Sarah Keighery, Alexandra Roozen, Léopoldine Roux, Giles Ryder, Clary Stolte, John Tallman, Tilman, Richard Van Der Aa, Iemke Van Dijk, Jasper Van Der Graaf, Henriëtte Van 't Hoog, Jan Maarten Voskuil and Guido Winkler
Image: Guido Winkler, Gracia Khouw, Edgar Diehl
Click here to see more or here to return to projects