Therely Bare (Redux), goes to Art Athina. Platforms Projects booth and presentation at TALKS on Saturday. Lookingforward meeting you there!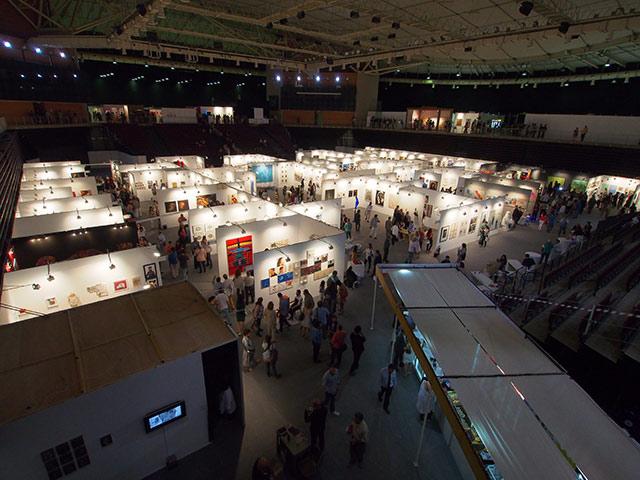 Curated by John Tallman in association with IS-projects, Therely Bare (Redux) is an exhibition of non-objective art featuring the work of eleven artists from six countries. Working in a range of styles, the artists of this exhibition share in common a subversive approach to the traditions of painting. The exhibition title Therely Bare (Redux) is wordplay, an inversion of "barely there." It also hints at the curatorial premises of the exhibition. The physical presence of the work in the exhibition is not in question but the conceptual motives behind the work are more ambiguous. In this sense, the work is hiding in plain sight. The exhibition is meant to challenge typical modes of viewing and hopefully raise questions about means of perception.
Participating artists: Billy Gruner (AU), Clary Stolte (NL), Guido Winkler (NL), Iemke van Dijk (NL), John Tallman (US), Ken Weathersby (US), Kwangyup Cheon (KR), Kevin Finklea (US), Lorri Ott (US), Richard van der Aa (FR) and Simon Ingram (NZ).
image: Art battle at Olympic TaeKwonDo Stadium, Faliron Pavilion, Athens, Greece (first floor: Platforms projects)
Join our mailing list (max. 10 newsletters per year)
© All rights reserved. IS-projects, Iemke van Dijk, Guido Winkler, individual artists and writers.
Please note that ony with calibrated and profiled screens colors are reproduced correct.