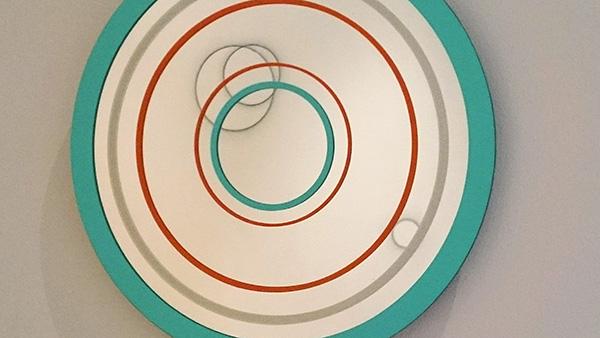 YOUNG COLLECTORS @ IS-PROJECTS
25 artists are presenting 36 works.
Exhibition currently on view after appointment.
IS-projects' co-director Iemke van Dijk is one of the artists represented by Young Collectors. Click on the image to visit Young Collectors website. Exhibition runs to October 25th.
KUNSTROUTE LEIDEN 2015 September 26 and 27, 12 - 6 pm
Join our mailing list (max. 10 newsletters per year)
Click here to see the invitation for this show
Image: Iemke van Dijk's wall drawing reflected in Christoph Dahlhausen's
Target.
© All rights reserved. IS-projects, Iemke van Dijk, Guido Winkler, individual artists and writers.
Please note that ony with calibrated and profiled screens colors are reproduced correct.